Handmade necklace products are well known. Most of the Filipinos entrust their livelihood in making handmade products. Yet, this is one of the most popular business in the Philippines. It is also easy to pick up things to use in making the product because our country are rich in natural resources. It is easy for the craftsman to make a unique handmade products also because they are talented, artistic and capable. They create different kinds of crafts and shell craft for wholesale.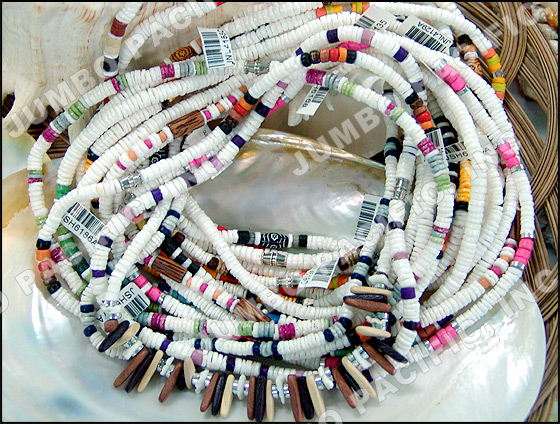 With all the handmade products, jewelry is one of the good works because of its components and unique beauty. This is one of the things that adds more beauty and charm to everyone most especially to women o lady. Jewelry has it's different types, these are; handmade Necklace, Earrings, Bracelets, Rings, Bangles and many more handmade fashion jewelries. However, handmade Necklace will always be in the list. It is a piece of jewelry made of natural beads like coco, shell, wood or mixed components that adorns your neck. It makes your more stunner and it brings attractiveness especially when you are at the party or any special occasion.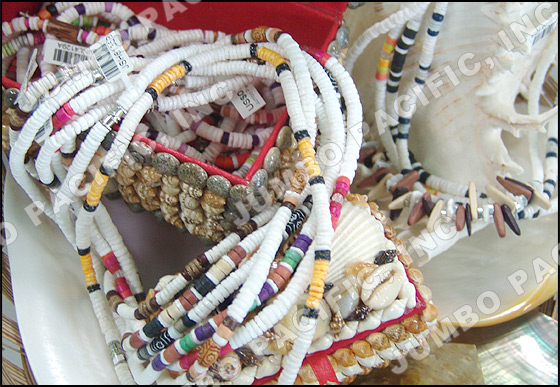 It is very common all over the world that necklace may be made from Gold, Silver or any kinds of gems and beads for fashion necklaces. There are so many jewelry ideas to construct and to create many designs of necklace. Jumbo Pacific Inc., has a lot of Handmade necklace wholesale collection that were formally made from seashells, shells beads, wood beads, coco beads, coco heishi, shell heishi and all natural components which is found in the island Philippines. There are assorted and beaded necklaces and also one set so that all matched as perfect as your day where ever or what ever occasion and party you attended. A very simple designed yet quality handmade necklace makes you even more prettier and good looking design.

If you are looking for handmade necklace ideas, Jumbo pacific Inc., has a lot to recommend. We have many etsy unique handmade necklace design for you and very affordable especially if you are reseller. So what are you waiting for, visit Jumbo Pacific Inc., for more fashion jewelry, fashion accessories and handmade necklace wholesale.